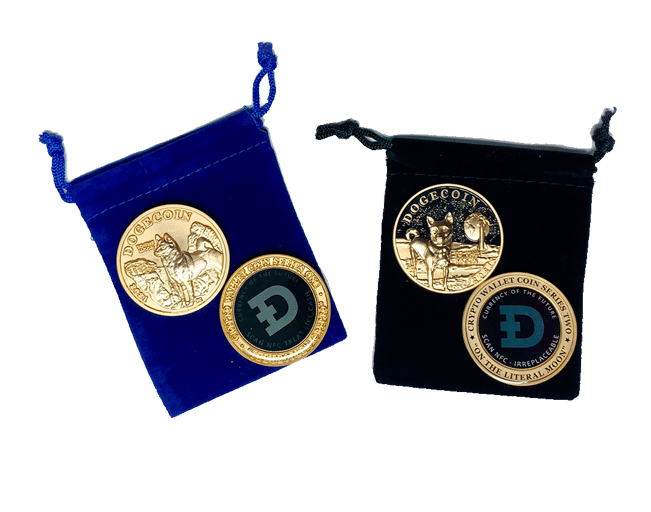 Walletcoin NFC-embedded Collectible Crypto Wallet Coins can be used as offline storage for text information like cryptocurrency wallet addresses, seed phrases, passwords, etc. It can also be programmed as a shortcut to access crypto applications with most NFC-enabled smartphones.
Each coin includes a soft carrying pouch lined in signal-blocking faraday fabric for your security and convenience.
NOW SHIPPING - Series Two "Dogecoin: On the Literal Moon" Individually Numbered Limited Release (150 Minted)
New shirts available now!
Patented NFC Coin Technology by Gray Water Ops
Free Shipping for US Orders